Easy, basic, vegan, gluten-free bread, made with just 4 ingredients! So delicious, satiating, wholesome and great for bakers of any experience.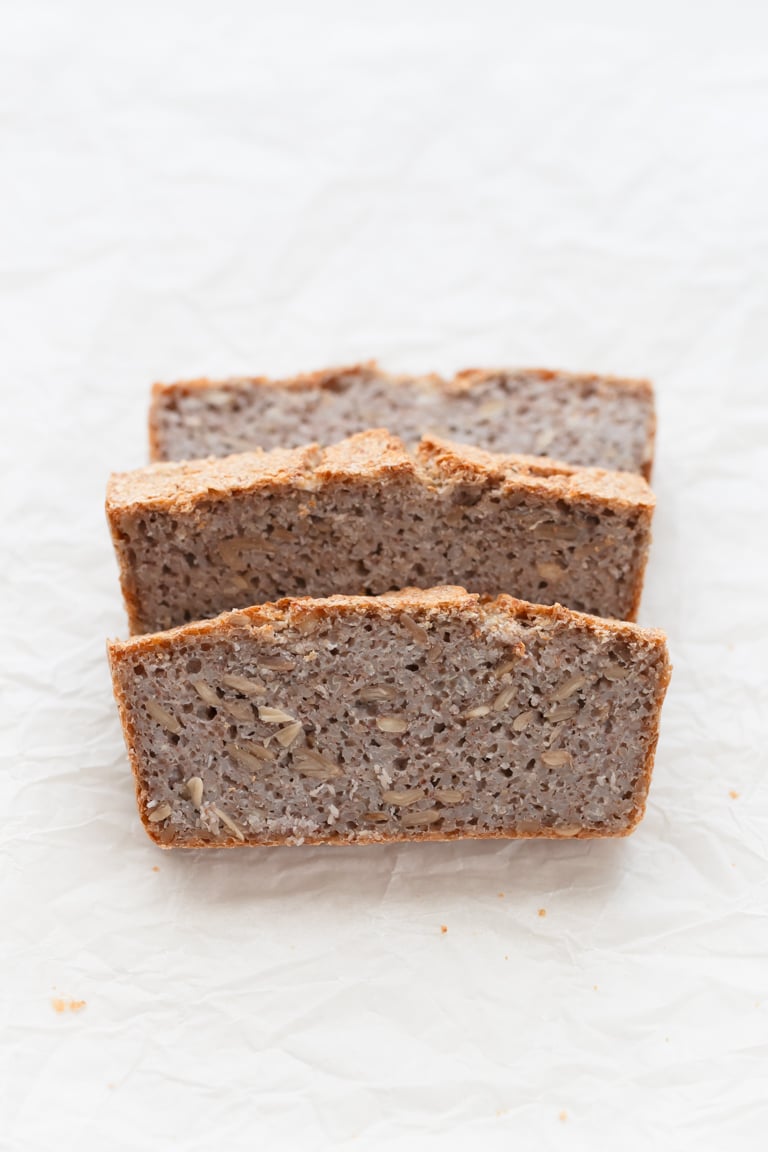 You've been asking for a gluten-free bread for a long time, but we thought it wouldn't be a simple recipe. Fortunately, we decided to give it a try and this is actually one of the easiest recipes we've ever made!
It only requires 4 ingredients: buckwheat groats, water, salt and sunflower seeds or any other seeds you have on hand. Seeds are optional, so feel free to omit this ingredient if you can't eat them or want a low-fat version of this delightful bread.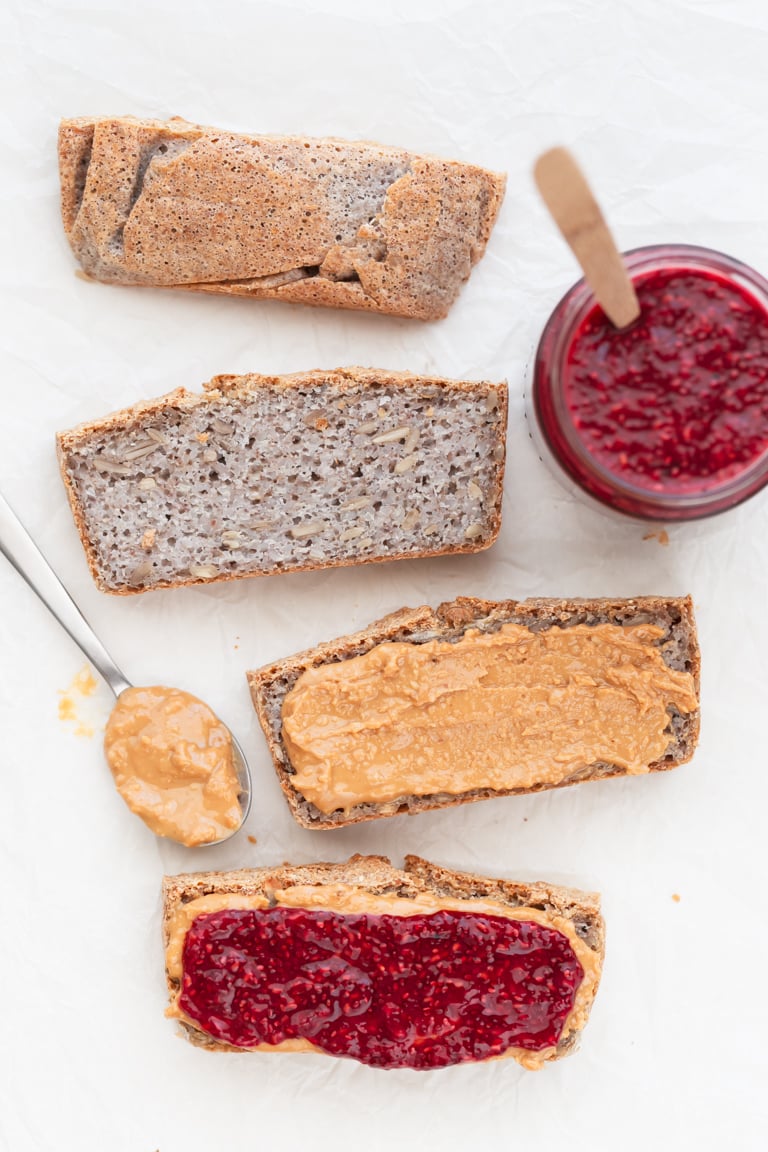 …